House Intel Cmte. to Investigate Russia Ties; White House Likely gets Russia Subpoena
by Keith Pickering –
There's so much happening on the Russian Front right now, it's getting like Stalingrad out there. Let's try to keep track.
1. Yesterday, White House lawyers sent a memo to staffers instructing them to preserve all materials related to contacts with Russia during the campaign. The memo was leaked by at least three people.  The clear implication from this is that a subpoena has arrived. From whom is still unknown.
2. Rep. Adam Schiff (D-CA), the Ranking Member of the House Intelligence Committee, tweeted a remarkable document from the committee.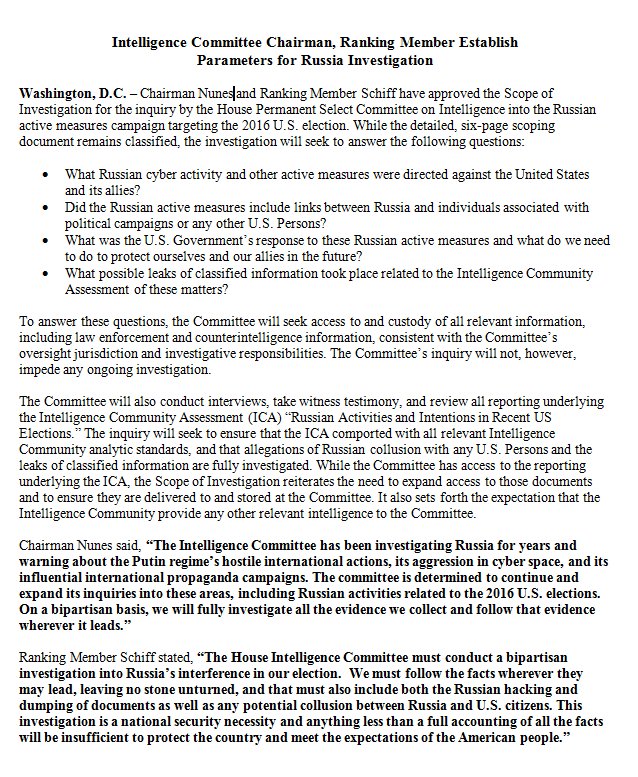 This document represents a complete cave by the GOP. Just a few days ago, Chairman Nunes was saying it wasn't going to happen.
3. Meanwhile, former Obama Administration officials revealed that, in the closing days of his term, the White House worked to preserve records of intelligence regarding the Russia-Trump connection, according to The New York Times.
4. And to top it all off, there was Jeff Sessions trying to tell us it really wasn't a big deal, misleading Congress about his Russia conversations in his confirmation hearing …
Things are getting pretty hot in here.
Reprinted with permission from Daily Kos